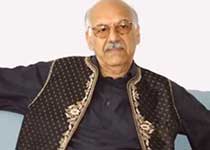 Nashenas (Sadiq Fitrat Habibi) was born in Kandahar but lived most of his life in Kabul, Afghanistan. He is ethnic Pashtun from the Musakhel sub-tribe of the greater Kakar tribe. He sings in both of Afghanistan's languages, Dari and Pashto as well as in Urdu. He has been living among the Afghan diaspora outside his country and believed to be currently residing in London, England.
While growing up his family stressed to him the importance of religion as he hailed from the religious elite of the city of Kandahar. He is said to have developed an interest in music. In the early 1970s, Nashenas traveled to the Soviet Union where he obtained his doctorate in Pashto Literature from Moscow State University.
He is popular among the populations of both Afghanistan and Pakistan, specially in the Pashto-speaking areas like the Khyber Pakhtunkhwa previously (NWFP), Quetta and other cities with large number of Afghans. He is also popular because he sang Ghazal of Iqbal (Allama Iqbal).Allama Iqbal Ghazal Sung by Nashanas on YouTube He has a following among the singers of new generation as well, who are noted to imitate his style of singing. one of which Sardar Ali Takar, a well known and popular singer of Pashto.
Nashenas's Albums